SendForensics Integrates Google Postmaster Tools Data
Singapore, 3rd September 2020 - SendForensics integrates Google Postmaster Tools data into its Email Deliverability Suite via the long-awaited (and much appreciated) Postmaster Tools API Beta.
As the world's most popular email domain, Gmail forms the bulk of most B2C contact lists, and with the rising popularity of own-domain GSuite implementations, increasingly B2B lists too.
Now legitimate senders can ensure they maintain a good reputational relationship with Google and reach their audiences at Gmail/Gsuite addresses effectively, with Google Postmaster data processed, analysed and displayed directly within the SendForensics platform.
As part of the new Reputation Dashboard, senders' domain/IP reputation, delivery errors, complaint rates and other Postmaster data is combined with additional reputational feeds, ESP engagement data, and standalone email analysis data, to render the complete deliverability picture.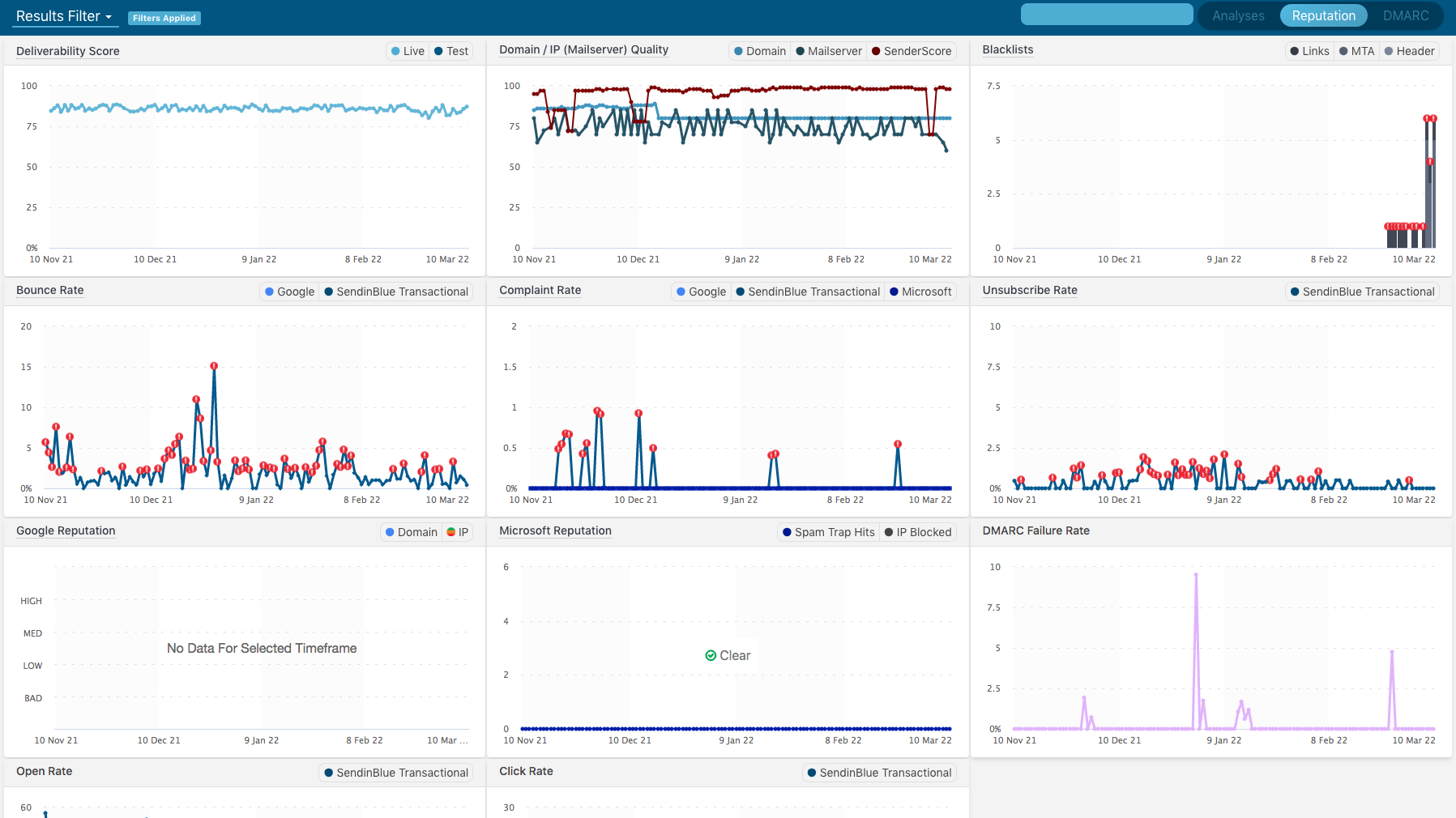 For more information, visit https://www.sendforensics.com/email-deliverability-overview
About SendForensics:
Founded and headquartered in Singapore, SendForensics is a global provider of advanced email security, deliverability & compliance solutions. Reduce risk, restore trust, and safeguard your brand with SendForensics. Trusted by responsible senders worldwide.
Please note: SendForensics is an independent deliverability company and the ability to connect to and process this API in no way implies an endorsement of SendForensics by Google. This connection is provided for the convenience of our users under the terms and conditions of their respective Postmaster Tools agreements. All product names, trademarks and registered trademarks are the property of their respective owners.